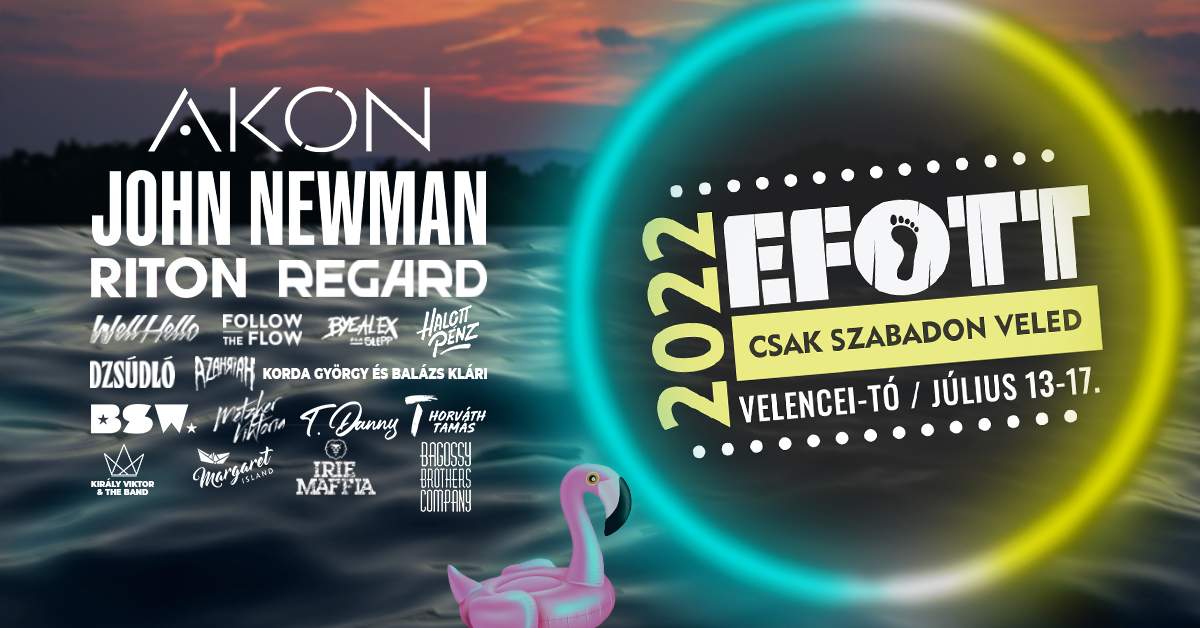 EFOTT 2022
/ 2022. 07. 13. – 2022. 07. 17.
A rush of adrenaline again at Summer Lake Velence!
Don't hesitate to join our community as we are rebooting the biggest student's music festival this year. EFOTT is willing to get close to you and shape the festival FOR AND WITH YOU!
The city of Sukoró is only 45 kilometers from Budapest, the capital of Hungary, and surrounded by Lake Velence is a nice, cozy resort town and doesn't need to be introduced to EFOTT visitors. The city is both popular among adults and children due to the excellent natural endowments and geographical location. The lake is surrounded by a bicycle road, so the neighboring villages are easily accessible, and hikers can find adventures too by biking all around the lake. Can't wait to meet you at EFOTT!
Get ready and find your most suitable ticket type here: https://efott.hu/en/jegyek/
Don't miss out a thing, subscribe: https://efott.hu/en/kapcsolat/
Location: https://goo.gl/maps/oeaDB8YRZqod7t7r8

For more information, visit the Efott's website: https://efott.hu/en
Also indicate on the Facebook event if you attend: https://www.facebook.com/events/931552524210404