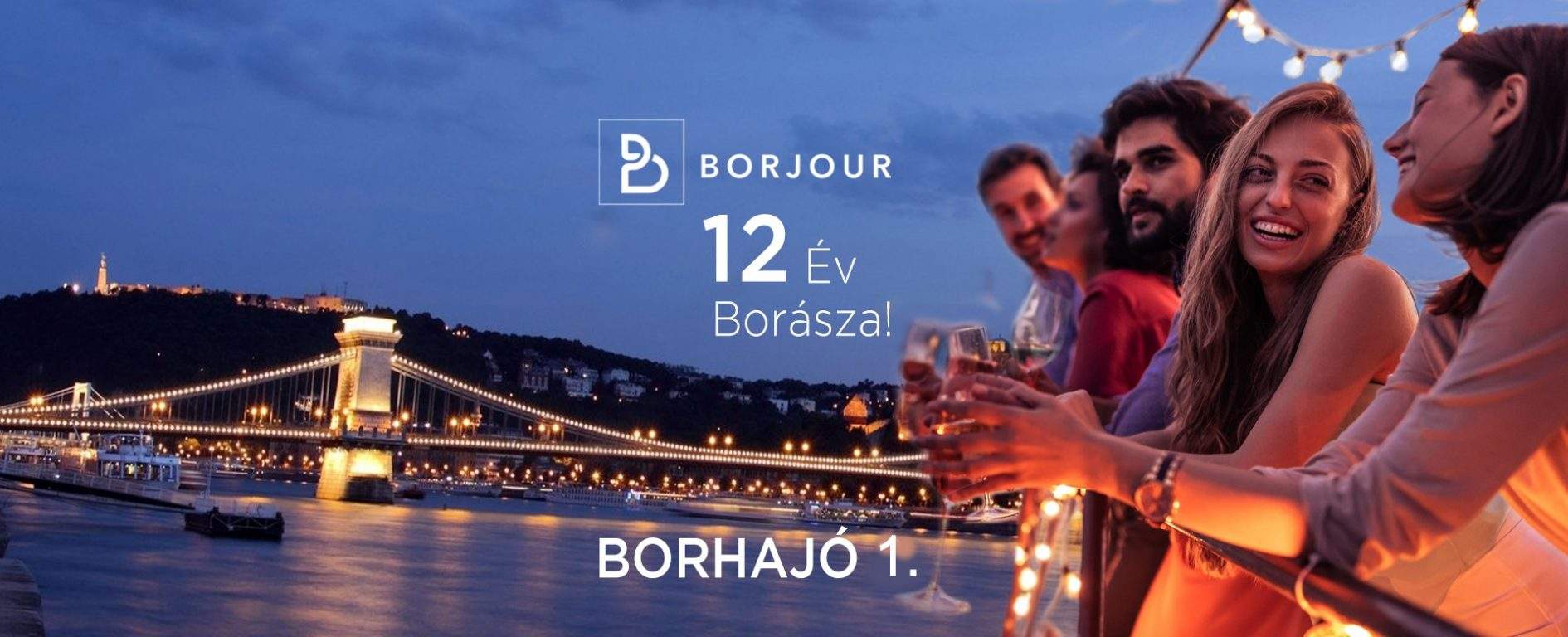 Borjour Wine ship 1. – 12 Years' Winemaker
/ 2022. 05. 26. – 2022. 05. 26.
12 years' Winemakers on board! We're tasting the wines of the best wineries without limits on the terrace of the Zsófia ship while sailing on the Danube from the Margit Island 'til the Rákóczi Bridge in the summer evening…
The Borjour Wine ship is Budapest's most popular wine program in the summer since years! This time our exhibitors are 12 winemakers, who already won the Winemaker of the Year title!
Date: 2022 May 26, 6:00 pm – 10:00 pm
Location: Zsófia Event boat, V., Petőfi square, number 9 dock
Ticket: 9900 Ft, which includes the unlimited wine tasting at the desk of the winemakers on the roof terrace, mineral water and the sailing itself.
Application: https://borjour.hu/rendezvenyek/borjour-borhajo-1-...
Space: 300 people
Arrival: Between 6:00 pm and 8:00 pm constantly. The ship departs at 7:30 pm and will get back to the dock approx. at 9:00 pm. The tasting is constant between 6:00 pm and 10:00 pm.
Glass renting: 1000 Ft (only cash), which will be given back when the glass is handed over.
Food can be bought on the boat.