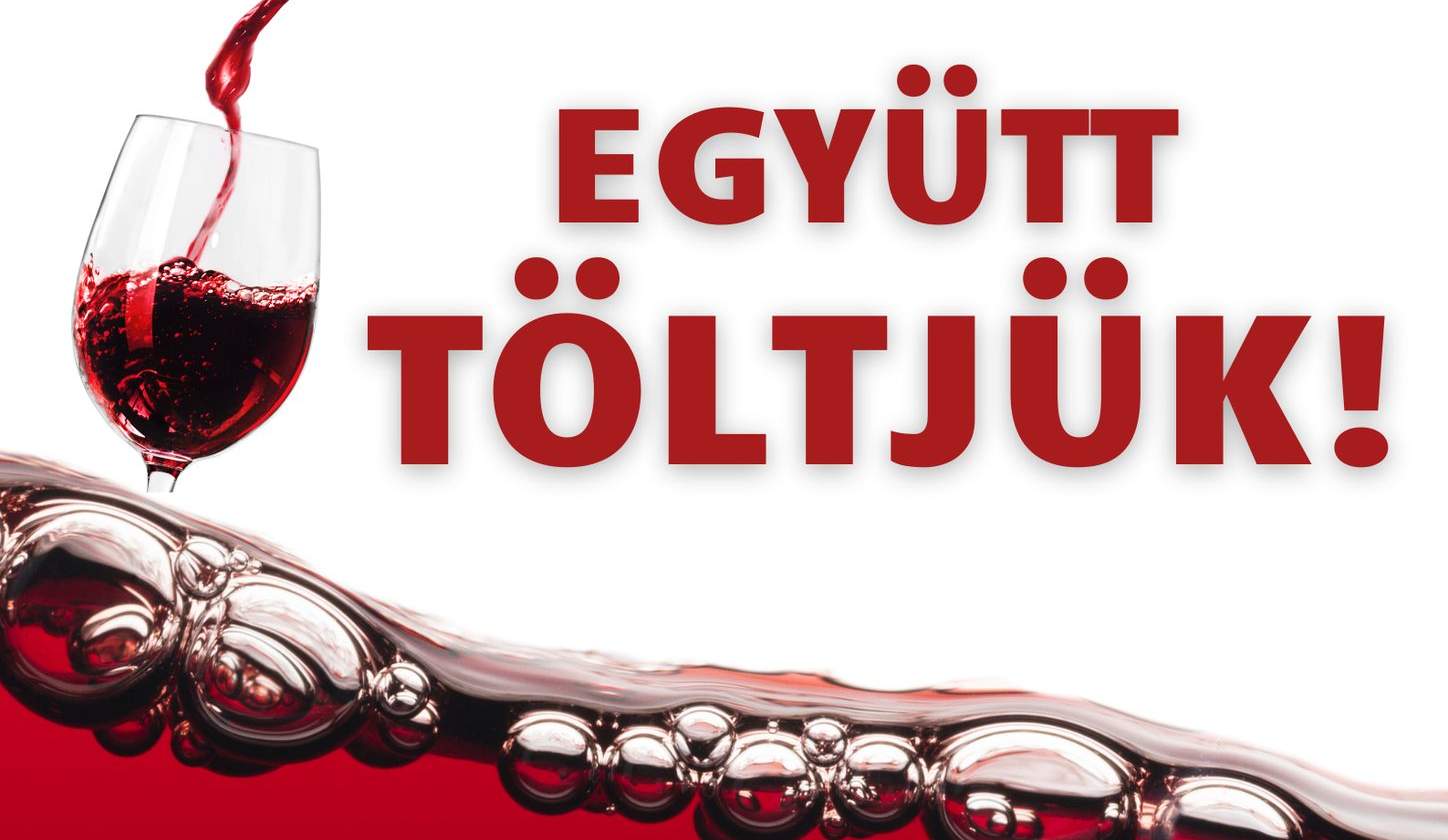 26th Wine festival at Szeged
/ 2022. 05. 13. – 2022. 05. 22.
Winemakers settle down at Szeged AGAIN for 10 days in May! From May 13 to 22, we can meet our old friends once AGAIN, and the Széchenyi square will be filled with the sound of toasts.
We already have our first performes too. They will definitely join the party between May 13-22 at the Dóm square and Széchenyi squar locations of the Day of Szeged Event Series – 26th Wine festival.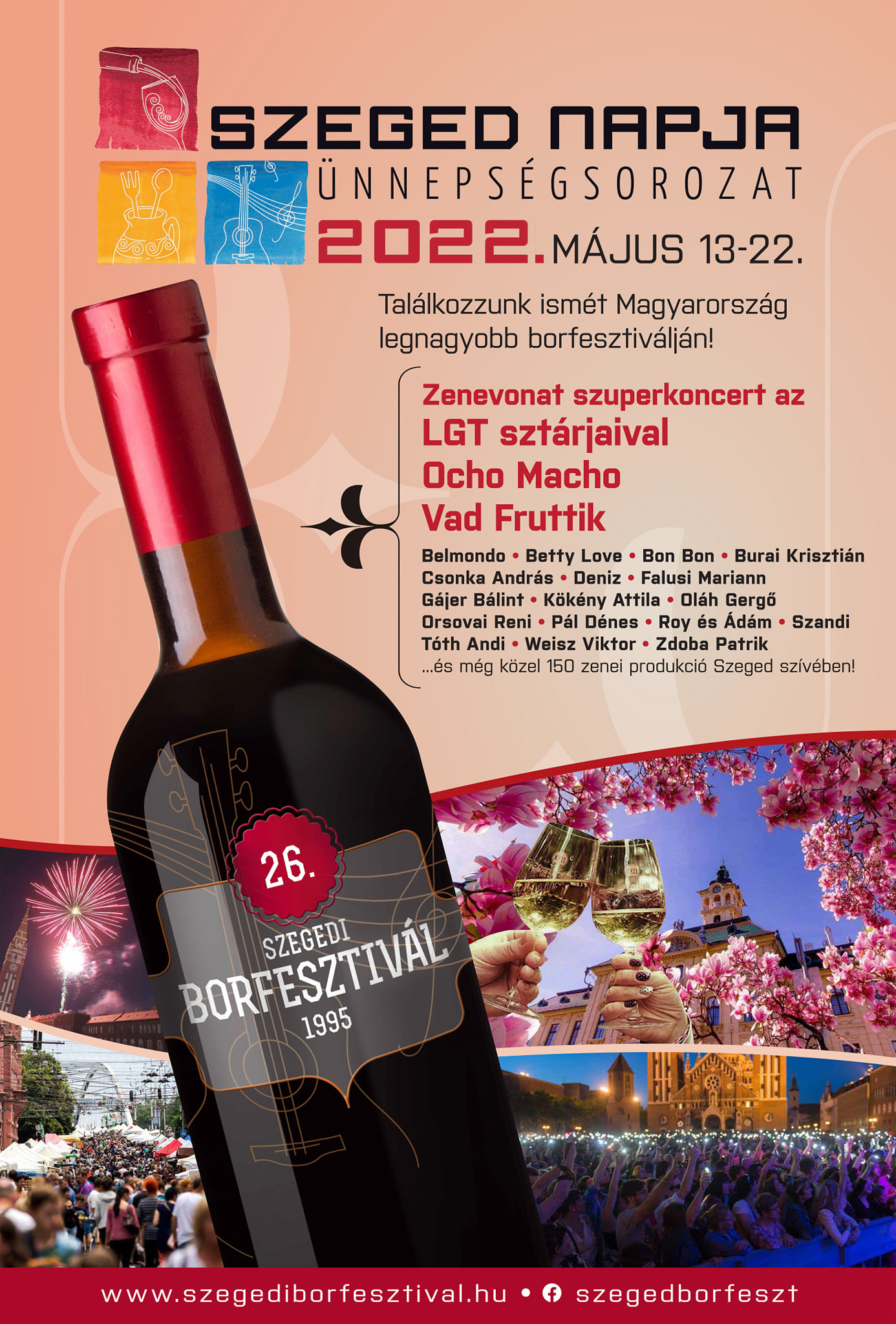 Click here to download the program booklet. (HU)Click here to download the program booklet. (HU)

Follow the program list at the event's website: https://szegediborfesztival.hu/
Or at it's Facebook page: https://www.facebook.com/szegedborfeszt/